Application Development
The unique character of your business is what gives it a competitive edge. Custom-developed applications help you take that edge further.
By continually adapting to technological advances and modern trends, Dunhill Systems always remains at the forefront of application development. Our experienced and certified development teams use leading-edge methodologies to design, develop, implement, and continually enhance innovative business solutions for all major platforms and devices. Our cloud, desktop, and mobile applications offer the best balance of performance, usability, cost-efficiency, resiliency, and maintainability to help you increase business ROI.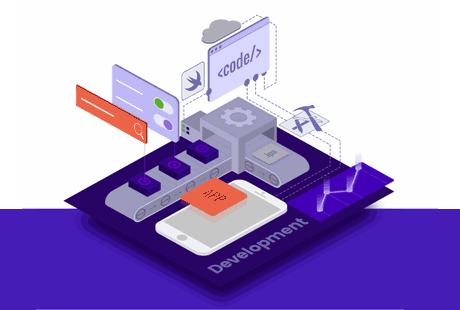 WEB APPLICATION DEVELOPMENT
Dunhill Systems builds powerful and scalable web apps that are custom made using agile development processes leveraging the latest web technologies.
RESOURCE PLANNING
Our capable experts in web app development offer natural versatile application improvements to make your organization's versatile & proximity very safe.
EFFECTIVE STRATEGIES
We assist organizations with distinguishing processes which would get more streamlined and eventually profitable through web apps.
SELECTING OPERATING SYSTEM
The operating system will be selected, and again our expert panel will guide you on how to do this on Android or iOS operating systems.
USER EXPERIENCE STRUCTURE
The plan structure that we depend on for your web app development process advances a speedy in and out time for the users.
EASY DEPLOYMENT
As mentioned earlier the web applications we build are possible for any device regardless of its operating system.
INCREASED SECURITY
Our team will help you with sophisticated data encryption with advanced security plug-ins to protect against new malware and threats.
LANGUAGES AND FRAMEWORKS
Dunhill System's passionate web developers who make forefront innovation to meet your business and undertaking needs with illustrious frameworks and languages.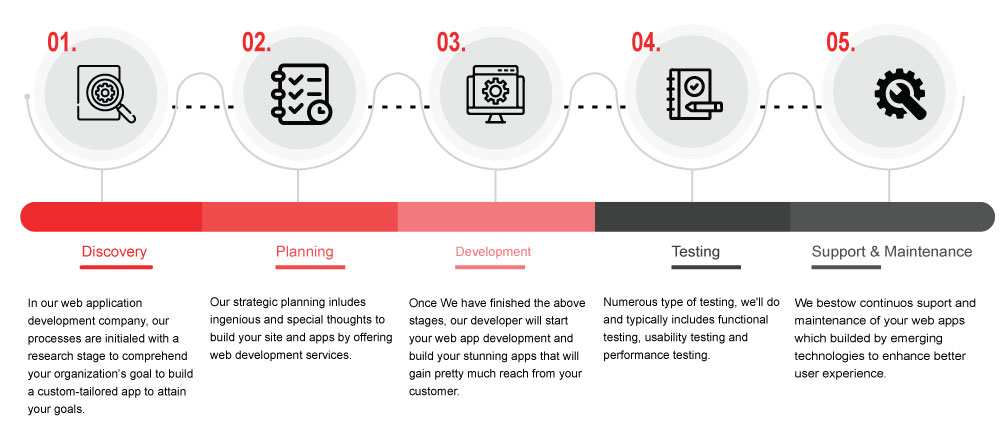 Our web application development approach has successfully generated 30+ safe and simple bespoke web application development solutions.
MOBILE APP DEVELOPMENT
Experience the real intensity of mobility, by digitizing your work processes, streamlining the procedure and between division capacities, and making information accessible 24/7.
RESULTANT PLANNING
Our professionals in mobile app development are capable of enhancing your organization's versatility and closeness with natural flexible application enhancements.
STRATEGIES THAT WORK
It is our job to help businesses identify procedures that can be optimized and lucrative via mobile applications
OPERATING SYSTEM CHOICE
Android or iOS operating systems may be picked, and our team of experts will explain how to achieve this.
User Satisfaction Structure
The plan structure that we rely on for the process of developing your mobile app helps to speed up the amount of time that customers spend logging in and out of the app.
EASIER to Enforce
As was said previously, the mobile apps that we develop are capable of running on any device, regardless of the operating system that it uses.
IMPROVED SECURITY
Our experts will lend a hand to you in the process of encrypting sensitive data using cutting-edge security plug-ins to guard against newly discovered viruses and dangers.
KNOW HOW WE DO WHAT WE DO
Our methods are always flourishing and that will be a very consistent process when creating mobile applications.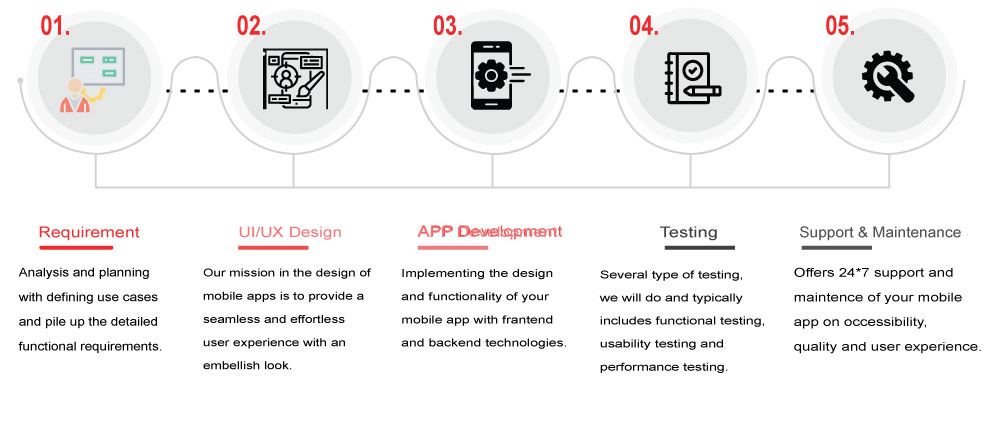 Web, Mobile and Desktop Enterprise Applications
Local and international clients across all major industries have digitized and enhanced their internal and customer-facing operations using web applications created by Dunhill Systems. We use a wide range of proprietary and open-source modern technologies and frameworks to produce powerful and user-friendly applications that users can access from any modern web browser. Dunhill Systems also provides native and cross-platform desktop application development services for all major operating systems with excellent performance and a rich user experience.
Native and Cross-Platform Mobile Apps
An intuitive, mobile-first experience may help your company stand out and gain loyal customers. Dunhill Systems provides native and cross-platform mobile app development services. We build amazing Android and iOS apps with scalable cloud backends. We constantly develop and update your applications to keep them relevant to your consumers and team members.
Application Modernization
Legacy software needs highly skilled professionals to keep it compatible with current technology and business applications. Dunhill Systems helps you modernize your outdated company software. Modernized apps save maintenance costs, improve customer experience, and accommodate increased workloads, boosting corporate growth and ROI.
Modernization Assessment
We identify the best way to modernize your apps and provide a thorough plan.
Lift-and-Shift (IaaS)
Migrate your legacy apps' resources from on-premises infrastructure to your preferred cloud platform.
Cloud-Native Modernization (PaaS)
Adapt your historical programmers to new cloud architecture using Docker containers and microservices to save money and increase agility.
Application Migration
Improve the efficiency, agility, and user experience of on-premises legacy applications by migrating them to modern technology and open-source frameworks.
Managed Services
Choose Dunhill Systems to monitor, manage, and improve your applications and infrastructure. Our managed support team detects bottlenecks and proposes solutions to automate business activities and maximize value.
Infrastructure and Application Monitoring
Maintaining legacy software is time-consuming and expensive, requiring well-paid staff. Dunhill Systems upgrades old company software. Software modernization reduces maintenance costs, improves functionality and customer experience, and increases workload capacity.
BPO Automation
The precision and effectiveness of routine company processes may be significantly improved by shifting away from outsourcing and toward the use of intelligent automation technology.
Fill out the form and we'll be in touch soon!
Let's talk about your project
//= $APP_URL?>