Application Modernization
Don't let Legacy Technology Hold your Business back.
While legacy applications are at the heart of how many enterprises function, they are holding organizations back to deliver modernized experiences for employees, partners, and customers through next-generation digital technologies. Being Microsoft Gold Partner (Cloud Platform), and Microsoft Advanced Specialization Partner for Modernization of Web Applications to Azure, our team possesses full-stack cloud expertise in front-end, back-end, data, intelligence, and DevOps to help our clients at every step of their cloud journey.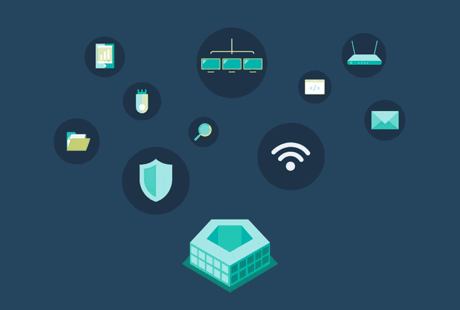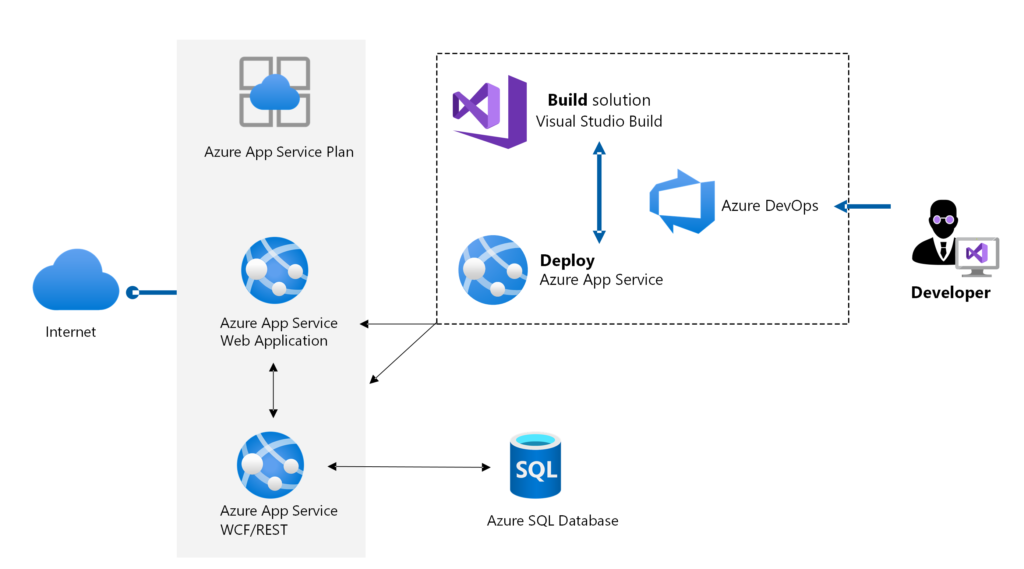 Modernize Legacy Applications with Microsoft Azure
Our cloud consultants are skilled and equipped to help in building native applications, Azure services, and DevOps. Introducing cloud enablement in your technology ecosystem and building apps on the cloud has multiple, rigorous steps which can be made easy with the guidance of our experts.
Covering all aspects of modernizing applications from consulting to migrating and managing, we assist in ensuring a smooth transition while keeping costs at a minimum.
Find out how we can transform your legacy applications.
Get Assistance
By transitioning their legacy applications to a better infrastructure such as Microsoft Azure, enterprises of all sizes can take advantage of the cloud. This process of modernizing applications faster is made possible by Azure due to the use of containers that brings together your business needs, covering products and services, along with third-party applications as well.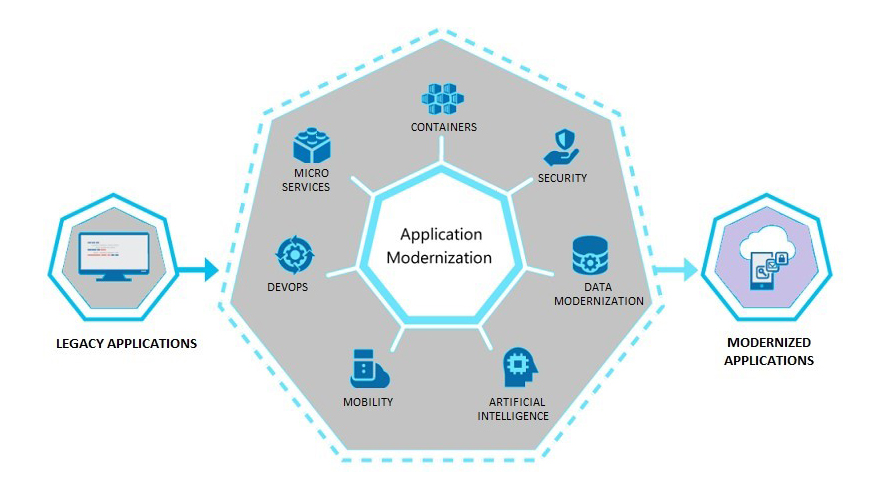 Benefits of Application Modernization Using Microsoft Azure
Use improved security procedures to prevent apps from being assaulted and other breaches.
Unlike traditional systems, Azure guarantees regulatory compliance by continually updating changes and rules.
Simpler storage, retrieval, and analysis of cross-enterprise data.
Give your company the agility and speed it needs to adapt rapidly to market changes.
Explore new possibilities fast and affordably. Match present demand while allowing for future expansion.
Fill out the form and we'll be in touch soon!
Let's talk about your project
//= $APP_URL?>